Finally (to resolve problems with SpyderPRINT Software version 5.6) I've upgraded from Big Sur 11.4 to 11.5.2.
If I try to install the printer with "InstallP600-HDP2.command" the following screen appears …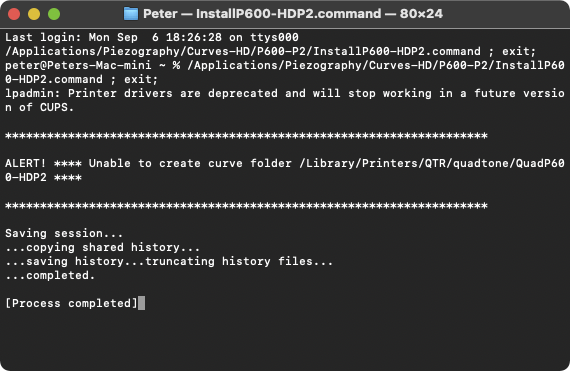 Finally the printer is 'installed' without any .quad availble in Print Tool, refer the following screen: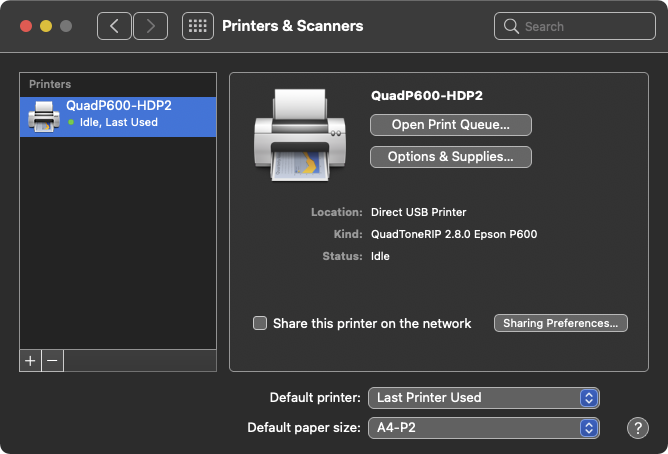 Any suggestions?
Thanks!