Hi All,
I'm new to PiezoDN and digital negatives, having recently crossed over from purely analog platinum printing on ultra large format film. This is my first post! I'm hoping someone can help me!
My problem: I'm printing the 256-step target for the i1 Pro-2, and I'm getting low density ink where I'd expect higher density. See the following image: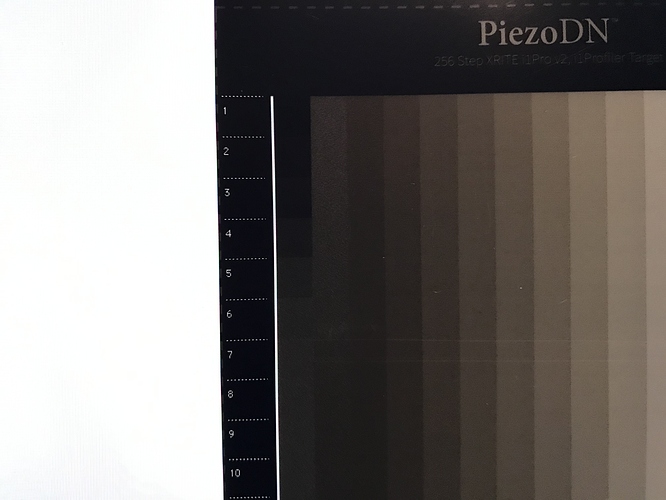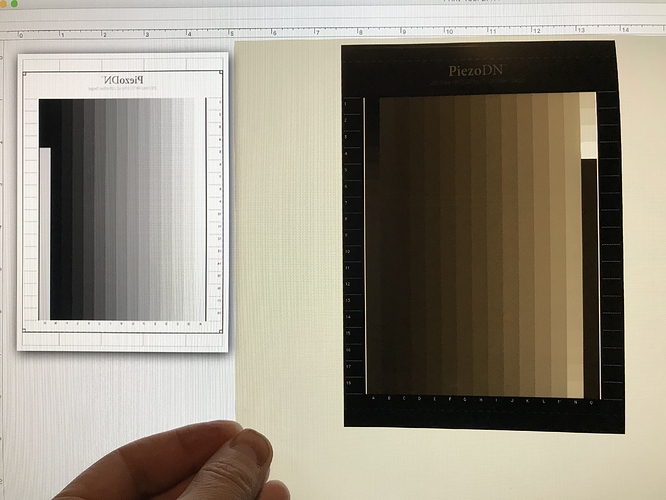 Perhaps you can see that the 2nd last column, where you would expect to see increasing density, it actually gets lighter?! I've double checked my cart loading, but could this be an ink switch? Or another issue? I want to keep opening the inks to a minimum to limit the number of resets, so I need a direction to try. I printed out a negative, and it shows some "solarization" in what should be denser areas of the negative. Which ink could I have mixed up?
I've done a calibration test and Walker suggests it looks fine, and nozzle checks come out as expected, so I'm wondering if anyone has seen this issue and can possibly help in any way! I am seriously stuck, as this is preventing me from moving forward… I can't even do my initial setup of the system and my new, expensive inkset is just sitting unused while this remains unsolved.
I'm running a mac system with Print Tool and the latest version of software. P2 carbon inks on an Epson p800.
Thanks in advance for any assistance!
-Jesse-