Still struggling trying to measure a Piezography printed 21x16 target using i1pro2 (with iprofiler - ipublishing).
I have loaded the right 21x16 target (.pwxf) into ipublisher, I start the procedure and get the following error messages from row 1, no matter what I do (starting from left or from right, starting from first patch to last or from margin to margin)
I tried to measure in spot mode and it seems to be working OK (taking on measurements) but i cannot be sure that I am targeting the right patch each time and hence it seems unpractical to make all measurements that way.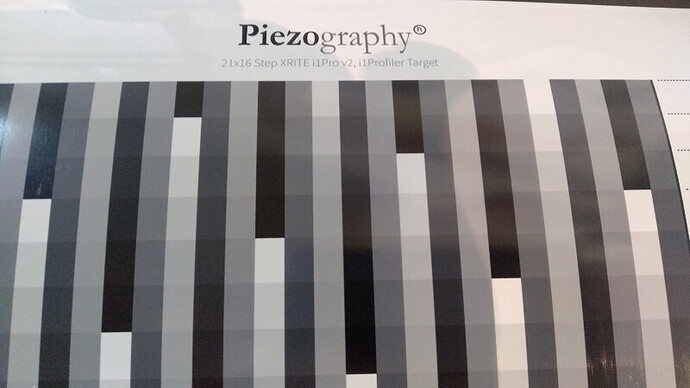 The iprofiler - ipublishing driver version I am using is: V3.3.0 (XRD version 3.0.128)
Could it be that this latest driver is unstable?
Important add on: i just counted the number of columns on the printed target and on the pwxf file:
the printed target has 26 columns while the pwxf has 28 columns! Hence they are indeed incompatible… despite the fact that they bear the same name!