I've been attempting to linearize Piezography Pro curves for Moab Juniper on my 3880. I started with the Harman FABaryta curves and have gone through the process from scratch twice but both times the resulting curves print extremely dark.
Here's what the curves look like in the Piezography Professional workbook: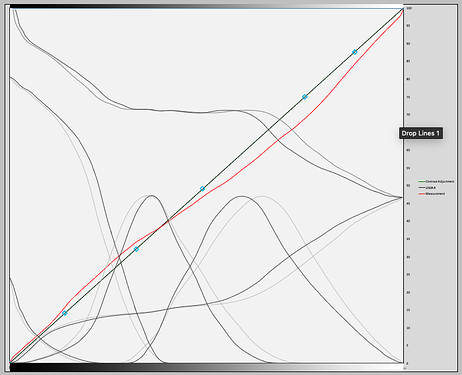 And here's the output curve(bottom) compared to the starting curve (top) in QTR-Curve-View: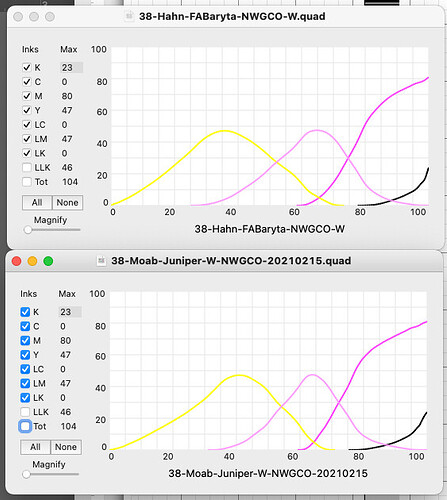 I printed a 21 step target using the output curve, measured it, and charted the results: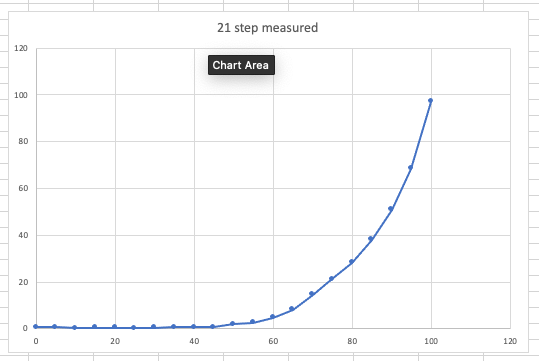 Prints using the stock curves turn out as expected. This is my first attempt at linearizing Pro curves. As I mentioned above I've started from scratch twice (clean copy of the Pro workbook, new target prints, etc) and gotten the same results. Is there something I'm missing? Previously I'd had good luck linearizing P2 curves.
Thanks in advance for any assistance.
chap