I recently replaced all eight dampers on an Epson 7880 filled with PeizographyP2 Selenium inks. In the process, I was careful to label each ink tube in order to reconnect them to the correct damper. Then, I performed a couple of power cleanings to fill the new dampers and the printer nozzle test prints were clean—no missing lines in any channel.
So I printed a landscape photo and to my surprise, the sky was nearly black. The trees and grassy foreground were normal shades of grey. At that point, I printed the attached 51-step Piezography chart. The first dozen steps are clearly too dark while the remaining steps printed normally.
I have taken these 2 steps to figure out what's gone wrong, but am stymied as to what to try next to solve the problem:
I printed a QTR-channel flush image for each channel to determine if each channel was printing the proper shade. All appeared to correctly match ink samples from the corresponding shade in the bottle.

I traced each ink tube from the print head to the cartridge to determine if I mixed up the lines. All seem to be correct.
Can anyone suggest what I may have done to cause this mysterious problem? And how I could resolve it?
Your suggestions will be most welcome!
In this image, you can see the landscape with the black sky. Beneath that are the channel-flush images for all seven shades of Selenium grey.
This first chart is the one I printed after replacing the dampers.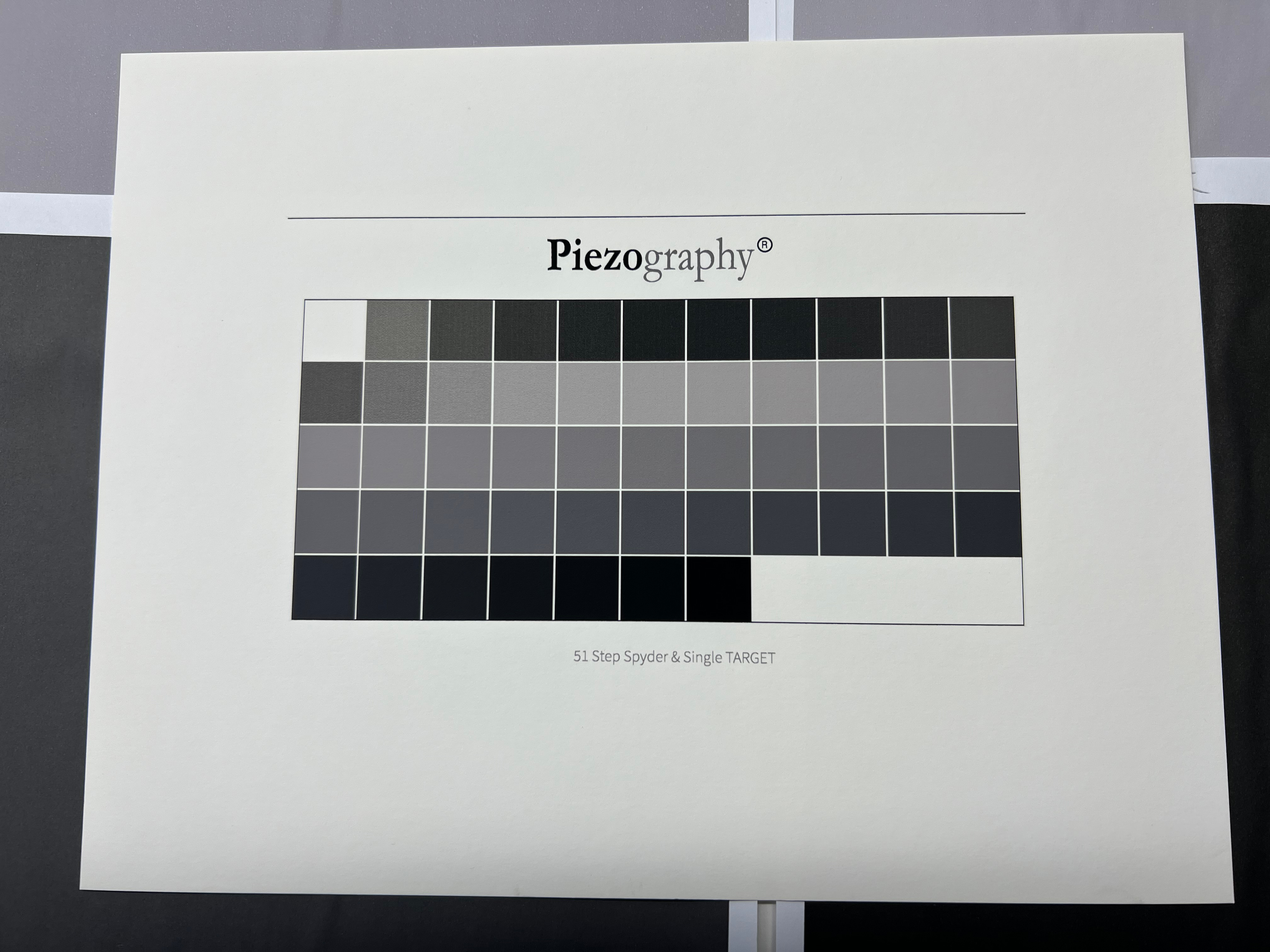 The second chart is original and how it should have been printed.