Hello all
I am trying to create a .quad, but keep getting a message 'Invalid linearize curve – not constantly increasing' at the end of the …-out.txt file after running the QTR-Linearize-Quad.
I have tried this on both MacOS 10 and 11, with the same results. Other setup information:
Printed on Arches Platine with target Colorport/PiezoDN-129step-i1Pro.tif, scanned with a i1Pro rev e
Target image is attached
I have carefully reviewed the procedure from scanning the print to entering data into the CGAT Smoother, then out to a .txt and dropping onto the Linearizer. Looking through the forum has not rendered a solution. I suspect the problem is with the Target print itself, because so many of the highlight values are the same.
I have also attached the -out.txt file
I am probably making a very simple mistake somewhere. Thanks in advance for any help!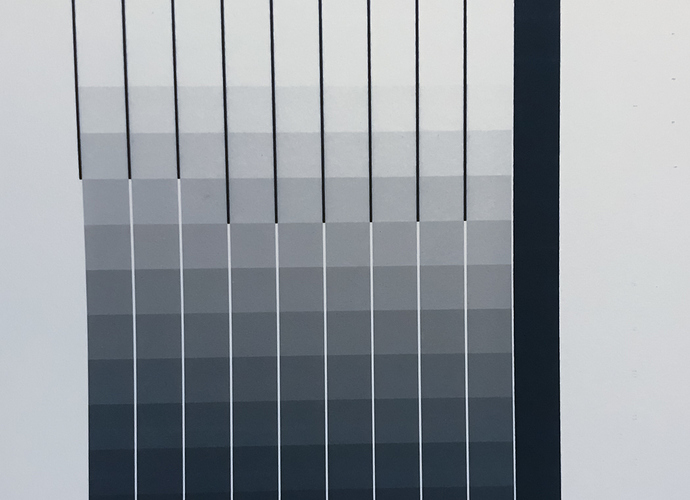 4900_032417-012_corrected-out.txt (11.6 KB)